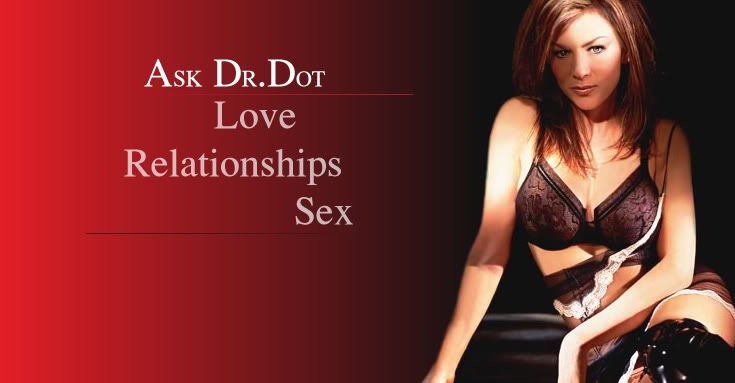 Q.

I have been going out with this 28yr old designer/film maker for 10 months. I am 31.
Generally, he is good. Met his family, his friends,etc. Pretty consistent guy.

He cares for me, but whenever we hang out lately, he is always coming from somewhere,
like he'll be at a friends or meeting with a buddy at a bar. I told him my time is valuable and
I don't want to be the dumbass waiting for him. He doesn't really get it, but I just been writing
it off like he is social and 'you take the good with the bad'.
Last night, he did that again- I was waiting at his Manhattan apt. WHILE I was there, I found a list of yoga questions (I am a yoga instructor) for a film idea. Like 'how much do they make' is there sex involved ever' , 401k? what percentage are wanna be actors? how long is the career of a yoga instructor.. A whole long typed up list by him. .. very bazaar.
So I called him and asked him. He stuttered, and said 'oh where did you find that.. ?'
yo, that shit is weird.
You had to see the questions. it makes me feel he is either mocking me
or using me for a film idea! I feel so duped. It was clearly something behind my back; he played it off like it was something he is working on that he is going to talk to me about. In my heart, I don't believe him.

THEN, I asked where are you – WITH A BUDDY AT a bar!!!! He knows I hate that. Needless to say, we shouted, he got defensive, I got upset. He got very explosive about me finding the questions and then questioning his whereabouts. I went home. He called 4 times that night; I didn't pick up.

I never want to talk to him again. Besides being out with his buddy while I am waiting for him,
what are those questions about?? (He is a wanna -be producer).

What do you think?
Sulky Susan
A.
If he is "good" and "consistent" and you've met his friends and family AND he trusts you
in his flat while he isn't home, it means he is into you and not such a bad guy. It seems
to me you are a bit jaded about men and are looking for mistakes; a reason to bolt.
The Yoga list could have been something he was going to ask you about, for his script,
but you act like it was a list of hookers he owes money to. Not trying to take sides, but
he is ONLY 28, which is young; young enough to still want to hang with buddies in a
bar. You are also in a big city; you can't expect men in big cities to put blinders on and
put all of their focus onto you. The fact you had to call him and ask where he is means
there is something wrong. You should agree upon a time and meet some where mutual,
not at his home, waiting like a dog, or worse, his MOM. You're never going to find a perfect man;
but if you want one that will be more attentive, you may have to date an
older man who has been through the wringer a few times and prefers nights at home
to nights in the pub with his mates. But again, no man is perfect. If the only thing this guy
was doing wrong was keeping you waiting (in my eyes that is your fault; make a time and
meet somewhere besides your flats to keep the passion of dating alive) and meeting with
friends (at least he's not meeting with bitches) and his mysterious list (you should NEVER
snoop- a man either loves you madly or he doesn't) then I say pick up the phone when he
calls and don't even mention the bitchfest; just pretend it never happened and from now
on he has to meet you at a restaurant or a cocktail bar to woo you, instead of just wooing his
mates. When you rang him to nag and ask where is he, you could have said "I am busy shaving
my pussy and was just wondering should I shave it all off or leave a landing strip?" and he
would have RAN home. Games; men live for them.
Q.
I have been with my fiance for about 3 years but always on and off.
We just got back together on the 2nd of December and the first time
I even got to see him was on the 27th of December.He lives with his
mom he just turned 18 and has no job which he always says he is
looking for one which i know is a lie. I found messages on one of his
online sites he goes to and he keeps calling all these other girls hot
and sexy and told his ex when me and him were fighting that he
was sorry he left her and he wanted to make it up to her but of course
he was a total a-hole when he left her and she didn't respond but
instead sent me a email telling me about so i asked him and he said
no i didnt someone has my password and is "hacking" into my account
and sending messages to other people. Well obviously he was lying i
know but i still believed him cause i love him. When i try to get him
to come here he says he will leave a note for his mom to wake him up
but he is always high when he says that and i barely get to talk to
him anymore because he is either out partying with his friends or
down at his friends house getting high all the time and i dont know
what to do i love him but i cant stand him always being high or
drunk and he lies to me all the time so please tell me what to do…
Livid Lisa
A.
The biggest lies here are the ones you keep telling yourself. You lie
to yourself "he loves me, he is just high/sleeping/busy" when you
know dam well he is a lying loser. First of all he is ONLY 18!!! People
never know what the hell they want at that age!! Engaged? PLEASE!
Give me a break. You are both too young ( I assume you are around
his age) for such a commitment. Potheads are procrastinators; they
never get anything done and guess what? He will probably STILL live
with his Mom in ten years. You are wasting your time with him; he
is obviously a player; which is normal at his age. Let him enjoy his
youth, other girls, grass etc, but you should too. Enjoy your youth
as you will only have it ONCE. Do not put up with guys who treat
you badly in any way. Once you decide to demand respect, boys like
him will clearly be losers in your eyes and that will make things easier.
Just stop contacting him, cut all ties and move ON!!!!!

Q.
After 10 years of drooling at my mother in laws sexy feet and wanting to play with them I finally
got to rub her feet the other night. My wife was asleep and me and MIL were downstairs watching TV.
I had a few beers through the day so my courage was up.
She way lying on our couch and slipped her shoes off and I sat there looking at her
sexy pedicure. After a few minutes I could not stand it any longer. I sat next to her feet and started rubbing them.
I played with her toes, rubbed her soles, I covered every centimeter of her luscious feet.
She never resisted and let me do what I wanted. I got horny and was erect. She never said a word, but I could tell
she was enjoying it and maybe to the point it turned her on –I'm not sure.
I wanted to kiss her feet and suck her toes but I did not go that far. Would it be a mistake to take this any further?
I want to have sex with her and I am not sure if she would. But, I want you're opinion if you think its a
possibility she got horny from me playing with her feet?
Gilf Feet Fan
A.

I am sure it excited her. Foot massage, when done correctly, are a huge turn on.
If you really love your wife and want to keep her, just stick to massaging your Mother in Laws feet once in a while, which could already be disturbing enough to your wife (you may want to ask your wife permission to massage her mom's feet, but make SURE you massage your wife's feet too- just tell her you LOVE to massage feet).
If you don't give a toss about your wife and feel her Mother is the woman of your dreams and are sure the feeling is mutual, then go for it, but know if you leave your wife for her Mom, you will be destroying two relationships, rather than the standard one, when a spouse leaves a marriage for another. You could always just keep the fantasy in your head and use it to enhance sex with your wife. Many people in relationships have fantasies, but we can't always have what/whom we want. Is a sexual thrill enough to make you throw it all away?
That is the question you have to ask yourself, as only you can answer it.
Q.

Because I was previously in a long-term relationship, I decided to get an IUD for birth control because I'm unable to take the pill (gives me migraines). Now I'm single again, and concerned about having sex if I start dating someone. Obviously I'd want to use a condom, but since the IUD has strings that aren't exactly soft, I'm worried they could tear the condom and make it useless in terms of having safe sex.
I heard you should only have it if you're in a monogamous relationship, so do you think I should have it removed? (I'm not currently sexually active, and haven't thus far had more than one sexual partner at a time).
Contraceptive Connie
A.
I would have it removed. Not only could it increase the chances of you getting lazy
with a new partner "ah go ahead, I can't get pregnant, I have an IUD" after a few
glasses of wine, but they increase chances of infection, make new partners wonder
(1) What the fuck is that fishing wire doing in her twat-it hurts my cock (that is if you
are lucky enough to find one who has a willy that long) (2) Is she really that sexually
active that she always has an IUD inserted?.
I am certain the string wouldn't puncture a condom but it's always best to stay on the safe side.
Not a fan of the IUD anyways as it alters the fluids in the Uterus and fallopian tubes, which reduces the chances for fertilization. The "Nuva ring" is better, but again, you need to use condoms unless you are in a monogamous, tested and tried, relationship. If you find yourself
in one, and feel safe to toss the condoms, try the Nuva Ring instead, the IUD is nothing
but drama.
Q.

I'm in a relationship, all is good. BUT, my gf has been out of town for about 2 months and my ex gf, who I chat with online periodically asked me over for dinner. Well, I had a good dinner and ended up getting rid of a nagging 2-month dry spell. I really don't have feelings for her in a relationship kind of sense, I was just sexually frustrated and my ex was in for the kill from the get go. I guess I just let the wrong "head," think for me. In the morning we had another round. I've never cheated before and don't intend on doing it again as I feel like a complete cunt. I doubt she would understand but oh the guilt. Should I tell her?

Randy Ralf

A.
Do NOT confess your infidelity to your girlfriend. It may free you of guilty feelings but it will
crush her and ruin the relationship. Everyone makes mistakes. Hopefully it
was a safe sex kind of mistake but if not, go have yourself checked out and use condoms
from now on with your girlfriend so you don't harm her (tell her you have an urinary tract infection).
Every one gets "super horny" and you aren't married, so you won't burn in hell, you will just have a
guilty complex for a while which could in turn, make you more grateful for your girlfriends love which
may even enhance your relationship. Twisted, I know, but you are not the first person to have a fling and you
won't be the last. Just keep it to yourself no matter what as what one doesn't know, won't
hurt them (at least mentally/emotionally).

Q.
Do you think there's a direct correlation between mental illness and abnormal
penis size? The formula seems to go as follows: guy with big dick = guy with more issues
than a yearly subscription to Sports Illustrated.
Okay, it's just a hypothesis, but the extra girth seems to be accompanied by a
headful of bad wiring and a serious need for some sort of medication — be it
the legal variety or otherwise.
We're not talking about your garden variety chronic asshole syndrome — but
walking train-wrecks who can't maintain relationships (of any sort) to save
their lives. An asshole can always find other assholes to commiserate with
(other wise how else would they get cops to ride around in squad cars together
for eight hours) but these other guys are pretty much all alone in the world.
Which is not to say they're deserving of our sympathy (they're not.) But I
digress…
Curious George


A.
You are correct George but how do you know so much about Cock size anyways?
Sadly, somewhere a long the line, a lover told the man with
girth, how wonderful he is, how perfect he and his monster cock are,
that he can do no wrong and POOF, an egomaniac is born. Not completely different
to a beautiful girl with gigantic naturally big tits. These folks are blessed
with extra large "licenses to kill" so to speak. Why fuck just one when EVERYONE
wants a ride on your big fat cock? This is how they think. They watch porn and
think, "hey, that's me! I am special, I'm built like a brick shit house and I
deserve to have an attitude".
They usually end up with a complex, knowing that they are treated extra special
because of their ridiculously large dick. It's a vicious cycle. They love their
big dick, but know deep inside they wouldn't get away with half the shit they
dish out if they had a small one. They mentally torture their lover as they
silently think "she/he only loves me for my big fat tool". They end up making
people beg to fuck them instead of giving it away like most normal horny males.
Big cocks are WONDERFUL, but they are usually attached to an overly insecure or
overly confident DICK. There's even a web site http://www.lpsg.org/ that offers support
for men with large penises, sigh.